Aquaman is an upcoming 2015 American superhero film. Based on the DC Comics character Aquaman, the film is the first installment in a planned trilogy which will reportedly be connected to the upcoming Justice League project.
The movie was initially planed before the failure, Man of Steel was released.
The film is rated PG-13 for intense sequences of action violence, language and some romance.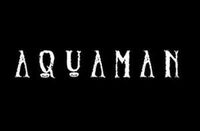 Aquaman is the king of the lost city of Atlantis. Atlantis is a city of culture and beauty. But a terriorist attacks. As Aquaman fights against the mysterious Ocean Master to save his home, he finds himself lose between the beauty of Mera, a mysterious visitor from the ocean. But what is the fate of Altantis?
Characters
Edit
Justin Harley as Aquaman
TBA as Queen Mera
TBA as Prince Orm
TBA as Black Manta
Soundtrack
Edit
COMING SOON
Sequel and Upcoming Apperances
Edit
It was confrimed that Aquaman 2 would take place after Justice League. However, the next time we'd see Aquaman was in Justice League.