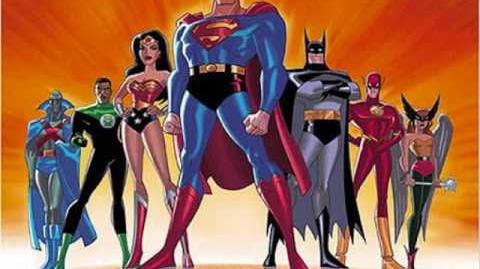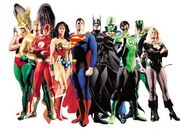 Write the first paragraph of your page here.
The series is about the justice league, After the save the world from alien invasion, They decide to work toghether as a team, missions, new members and more
Characters
Edit
The Justice League Members:
Superman - the survivor of the planet krypton explotion and the man of steel
Batman - the dark knight of gotham and the world greatest detective
Wonder Woman - amazons princess and one of the greatest warriors of earth  
Green Lantern - guardian of the universe and the first earth lantern
The Flash - the fastest man alive
Aquaman - king of the seven seas
Martian Manhunter - the manhunter from mars
Ad blocker interference detected!
Wikia is a free-to-use site that makes money from advertising. We have a modified experience for viewers using ad blockers

Wikia is not accessible if you've made further modifications. Remove the custom ad blocker rule(s) and the page will load as expected.